Guanacaste Viajes offers the best private transportation services and Costa Rica shuttles from the Liberia airport to the best hotels in the beautiful province.
When the sun goes down, the beauty of Guanacaste brings unique moments that will make you enjoy a nice afternoon and fill your phone's memory with a lot of photographs of nature, from the city of Liberia to Tamarindo, Costa Rica.
However, the real beauty of this province is in its history, and you'll find archeological proof of the Costa Rican culture all around the place. You can schedule a quick Liberia airport shuttle service to get to these magnificent places.
There are a lot of monuments that stand out about in the lovely area, so in order to explore Costa Rica through our airport transfer services, it's important to know all about them before scheduling a Costa Rica shuttle.
In this article, we bring you all the information you need about one of the most relevant national colonies in the whole country of Costa Rica: Nicoya Mansion.
What is The Nicoya Mansion?
It's a colony founded in 1891 by the general Antonio Maceo in an area of the jungle of Guanacaste Province in Costa Rica.
He founded this location along with 50 exiled Cuban families. With time, it transformed into a town. This was after the Pact of Zanjón. It was the only mambisa colony created outside of Cuba.
Location
The mansion is located in the Nicoya Gulf in Guanacaste province, at a height of 318 meters.
Activities
The main agricultural activities that the Cuban patriots develop with their families are the sowing of sugar cane, tobacco, banana, yucca, cocoa, beans, corn, coffee, and other products.
In order to achieve this, civilization transports with a lot of effort into all the machinery necessary to install a sugary engine.
We'll help you schedule an efficient and quick Costa Rica shuttle from Liberia airport to Nicoya Mansion so that transportation becomes one less problem.
Besides the work on the land and on opening paths and access roads, Cubans leave their culture, ideology, and patriotism as their riches.
They set an example for a community where the love of work, nature, and men is done through effort, and it sets place to a productive community that is extraordinarily united.
You can plan a trip to this unique historical place in the quickest and safest way by booking a Liberia airport transportation with Guanacaste Viajes and Tours.
Even though he was far away from his homeland, Antonio Maceo was always alert of the details of the preparation of fight for freedom and would communicate to his friends the state of the Mansion colony and its harvest and other activities.
Don't miss the opportunity of traveling to this lovely place through the Liberia airport shuttle service that Guanacaste Viajes provides for you.
Nicoya Mansion nowadays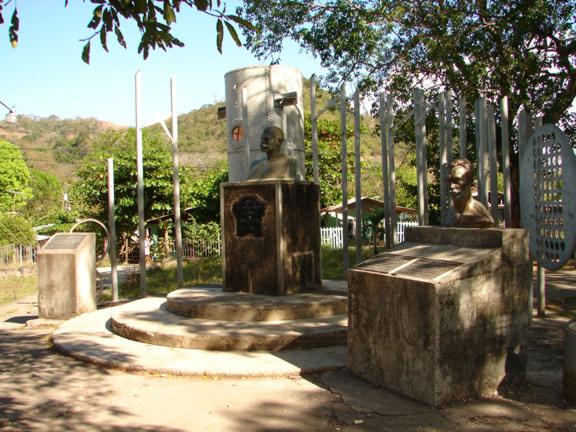 Some Cuban families and other descendants of them remained in the Mansion, mixed with settlers of the place. You definitely don't want to miss this historic, cultural and artistic structure that Guanacaste Viajes and Tours recommends for you.
Currently, you'll find a community of the sons and daughters of the Cuban fighters, that honor their heritage with a lot of pride. You'll find similitudes between the landscape of la Mansion and a lot of typical Cuban areas.
The locals of the Mansion think of Antonio Maceo as their founding father and honor his memory. They feel very proud of having such extraordinary and brave men among their families. The Cuban patriots are known as Glory Titans.
You can get to any accommodation you want around the place by booking a Costa Rica airport transportation now.
There is a primary school that was built in the year 1930 that carries the name of Antonio Maceo, and in its logo, there's the image of the bronze Titan. The students know about the history of the patriotic Cubans and the life of Antonio Maceo.
While organizing the planification for your Costa Rica vacations, make sure you include this historical place in your list.
If you're planning to include the Nicoya Mansion in your Costa Rica adventure, you should also know that there are other services offered near this area.
The place includes camping services, free parking, a restaurant that serves the most delicious Costa Rican and international food and guided Costa Rica adventure tours that will tell you more about the historical place.
Now that you know everything you need about the Nicoya Mansion historic colony, you have to be a witness of this magical location in Costa Rica.
It's really easy, all you got to do is schedule a Costa Rica airport transfer that will take you to wherever you're planning to go.
You can leave the rest to Guanacaste Viajes, the most trustworthy and safe Costa Rica adventure tours services company.
Summary
Reviewer
Review Date
Reviewed Item
Costa Rica adventure to the National Monument of Nicoya Mansion
Author Rating