Costa Rica is world-renowned for its ecotourism industry focused on profiting from its incredibly biodiverse ecosystems while protecting them at the same time. The country's take on tourism has turned Costa Rica into a major tourist hub in Central America.
The Central American country, despite amounting to only 0.03% of the world's landmass, contains 5% of its biodiversity. This makes it the ideal destination for those looking for a safari experience and to enjoy the sight of wildlife.
Guanacaste Viajes and tours are of particular interest to tourists visiting the country. The reason for this is that Guanacaste is home to several of Costa Rica's most renowned national parks and private nature reserves.
Some of these are the renowned Rincón de la Vieja National Park and the dream-like Monteverde Cloud Forest. These are both good examples of great destinations for those looking to explore Costa Rica's incredibly biodiverse ecosystems.
Guanacaste is the most visited province in Costa Rica; Ticos call it the "Gold Coast". The "Gold Coast" is Guanacaste's long Pacific coastline, which is also one of the country's main centers of tourism and development.
This means that there are plenty of great hotel choices dotted along Guanacaste's "Gold Coast" offering great accommodations. One of these choices is the incredible, adults-only, Secrets Papagayo Costa Rica.
This amazing resort is located on the stunning Papagayo Peninsula. Perfectly situated on a serene beachfront and surrounded by tropical gardens, it only takes a 20-minute drive to go from the Liberia airport to Secrets Papagayo.
Secrets Papagayo offers 202 luxurious smoke-free guest rooms and suites with views of the gardens or the Gulf of Papagayo. Its rooms offer a private furnished terrace or balcony, a king-size bed or two double beds, a spacious bathroom with shower and much more.
The hotel offers several activities such as jet skiing, surfing, fishing, horseback riding, mountain biking, and more. It also offers airport transfers Costa Rica from either the San José airport or the Liberia airport to Secrets Papagayo.
As we mentioned, the Rincón de la Vieja National Park is one of the best destinations for those looking to explore the country's wildlife. Your Guanacaste Viajes and tours will not be complete without a visit to this amazing national park.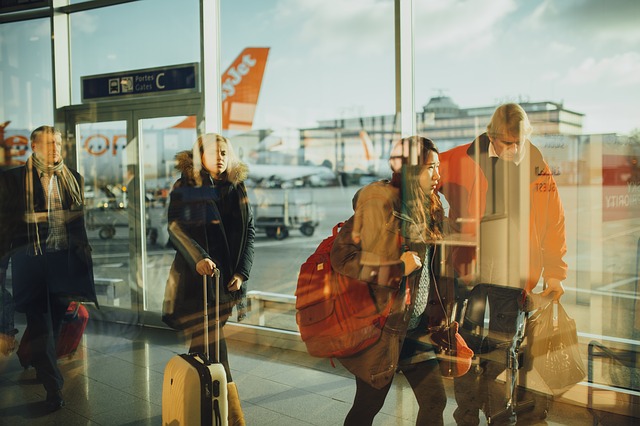 The Rincón de la Vieja National Park is located around a one and half hour drive north of the Liberia, Costa Rica airport. This makes the park highly accessible for tourists since this is one of the only two Costa Rica international airports.
What is there to do in the Rincón de la Vieja National Park?
This amazing national park is ideal for those looking for the safari experience during their Guanacaste Viajes and tours. Because of the park's unique location along the Cordillera de Guanacaste, it serves as a meeting point for species from all over Costa Rica.
This large national park is home to two volcanoes, 32 rivers and streams, and a large variety of flora and fauna. A number of activities can be enjoyed at the park such as hiking, horseback riding, enjoying hot springs, swimming, picnicking, and camping.
A wide variety of ecosystems are found within the park's grounds, depending on elevation. These include dwarf, cloud, and montane ecosystems, allowing for a large variety of wildlife to find sanctuary in the park.
The magical Monteverde Cloud Forest is located in northern Costa Rica, along the Cordillera de Tilarán. The park lies right between the provinces of Puntaneras and Alajuelas.
It can be reached from the town of Santa Elena, in Puntarenas. The Monteverde Cloud Forest is located only 6 kilometers away from Santa Elena.
Called a cloud forest rather than a rainforest because of its altitude; the mountains intercept the northeast winds which turn into clouds that go through the forest. This magical forest is ideal for watching the local wildlife during your Guanacaste Viajes and tours.
This incredible biological reserve is home to a very wide variety of flora and fauna. These include over 2,500 plant species, 100 species of mammals, 400 bird species, 120 reptilian and amphibian species, and thousands of insects.
Some of the most popular sights of the region include the elusive quetzal and the three-wattled bellbird. You will also have the opportunity to watch jaguars, toucanets, pumas, monkeys, and the red-eyed tree frog.
The Monteverde Cloud Forest is a must-visit destination for wildlife enthusiasts during their Guanacaste Viajes and tours. The sight of these majestic creatures within this magical cloud forest is an otherworldly experience.
Also try: Guanacaste Viajes and Tours: Places to Visit, How to Get There, and Things to Do
Summary
Reviewer
Review Date
Reviewed Item
Safari Experience in Guanacaste: Where to Stay and Places to Visit
Author Rating