You have surely heard of Costa Rica's world famous beaches if you are planning to go on a Costa Rica adventure. This beautiful country is home to some of the most beautiful beaches and landscapes in the Central American region.
Because of Costa Rica's privileged location, the country has coastlines along both the Caribbean Sea and the Pacific Ocean. However, most of the country's most renowned beaches lay along its Pacific coast, including the world-renowned Playa Tamarindo, Costa Rica.
Walking along Playa Tamarindo, Costa Rica and swimming in its warm waters is an experience you do not want to miss during your Costa Rica Adventure. This incredible beach town is not only the most visited beach in Costa Rica but the most visited destination in the country.
The incredible Playa Tamarindo, Costa Rica lays along Costa Rica's "Gold Coast", in the Guanacaste Province. This beautiful beach town is located about a one and a half hour drive from the Liberia, Costa Rica airport.
The Guanacaste Province's "Gold Coast" is one of the major touristic areas in Costa Rica and is home to several of its most famous beaches. Playa Tamarindo, Costa Rica, its most famous beach, is also the most developed beach town in the country.
It is true that some of Costa Rica's most beautiful beaches are somewhat difficult to access. However, because of Tamarindo, Costa Rica's growing renown, they have worked hard on making the beach accessible.
This beautiful beach town is highly developed and counts with paved roads in good state so you can drive right into town. However, if you do not have a car, Tamarindo beach counts with its own airstrip with local flights coming in and out every day.
The beach is, of course, the main feature of this incredible Costa Rican town. There are all types of water activities for you to have the most amazing Costa Rica adventure possible. There is something for all kinds of water lovers.
If you are looking to surf Costa Rica's Pacific waters, then Playa Tamarindo, Costa Rica is the best choice for you. After all, Playa Tamarindo, Costa Rica is renowned around the world for its world-class waves. Surfers from all over the globe come surf on Playa Tamarindo's waves.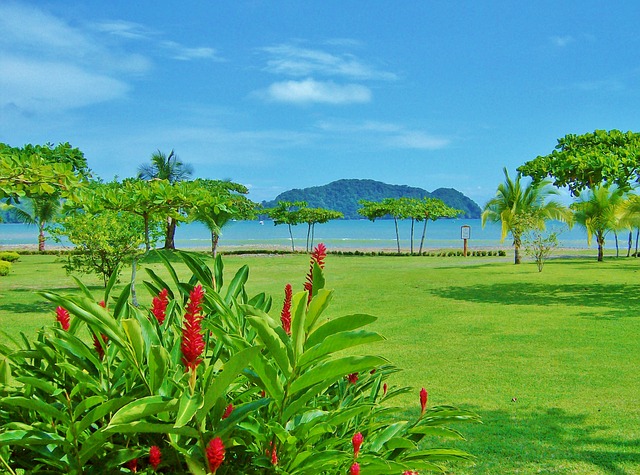 If you are not an experienced surfer you can sign up for surfing lessons. This area is a great spot for learning how to surf. The wind and waves are consistent, while not being too harsh.
You could also rent scuba gear and spend the day exploring underneath Costa Rica's Pacific waters. Costa Rica is famous for its incredible biodiversity, so get ready to amaze yourself at the sight of some exotic creatures.
There also are several sailing and kayaking tours available for tourist. And if you want to practice some sport fishing, Playa Tamarindo is known for its big pulls. Playa Tamarindo is a hot spot for marlin, sailfish and many others.
There are many incredible international hotels dotted around Playa Tamarindo. However, we recommend you stay at the Best Western Hotel Tamarindo Villas.
This incredibly beautiful hotel will make your problems melt away. All villas and most of the rooms in the hotel offer gorgeous ocean views. The hotel also offers air-conditioning, telephone and cable TV.
The resort also offers a beautiful ocean-view swimming pool with waterfall. It includes a swim-up bar and an open-air poolside restaurant. There are many restaurants to suit all tastes, gift shops, clubs and bars all within a short walk of the resort.
Only a couple of minutes north of Playa Tamarindo you will find the amazing Las Baulas National Marine Park. This Costa Rican national park is a very important leatherback sea turtle nesting spot in the world.
This incredible park was founded in 1990 in order to protect the endangered leatherback turtles. Leatherback turtles, or baulas in spanish, come every year to nest on the shores of the beautiful Playa Grande.
Las Baulas National Marine Park is made up of four beaches: Playa Grande, Playa Langosta, Playa Ventanas and Playa Carbón. The park also extends 12 miles offshore in order to protect the turtles from poachers and tourists alike.
The park also protects 174 species of birds and a number of animals that find sanctuary inside of it. It is home to the white ibis, the cattle egret, the blue-winged teal and the muscovy duck. This park is a must-see during your Costa Rica adventure.
Thanks for read: ''Spend the Greatest Costa Rica Adventure in Tamarindo". Share Or Comment this post.
Also try: Private Tours Costa Rica: Boat Tours and Similar Adventures
Summary
Reviewer
Review Date
Reviewed Item
Spend the Greatest Costa Rica Adventure in Tamarindo
Author Rating