Since there are so many great adventure tours in Costa Rica, it might appear hard to choose the best touristic centers to go to. That's why Guanacaste Viajes and Tours is here to aid you in hiring Costa Rica private driver to the best places.
Even the fact that you have to think about transfers to arrive safely to these touristic centers of preference seems exhausting. Our private transportation services provide you all the help so you don't have to worry about anything.
You can be sure that you will get to anywhere you like with our Costa Rica airport shuttles. That's exactly the reason why tourists in Guanacaste name Guanacaste Viajes and Tours as the most hard-working transportation company in the country.
In all honesty, we get that picking from the Costa Rica adventure tours that our web site has to offer is not an easy election. There is absolutely no wrong option when it comes to private tours in Costa Rica.
There is one specific natural paradise that you'll find around the area of the Liberia Costa Rica airport that we know for a fact it's a preferred place of tourists. We are talking about the marvelous volcanic activity center of Las Hornillas.
One of the most popular comments about the Costa Rica shuttle service that Guanacaste Viajes has to offer is that we help you get to places that seem to be very far away in no time as if they were located on the next corner.
This will be the case when you hire a Costa Rica private driver to the touristic center of Las Hornillas. If you're still not sure if a Costa Rica adventure tour with Guanacaste Viajes to this place is the right choice, you better keep reading!
In order to ensure that you are familiarized with every touristic area that you visit, we have many articles that describe you every detail that you need to know about these places of interest, and Las Hornillas is no exception.
This is an informative presentation of Las Hornillas volcanic activity center, a great place to take a Costa Rica transportation to.
Where is Las Hornillas Located?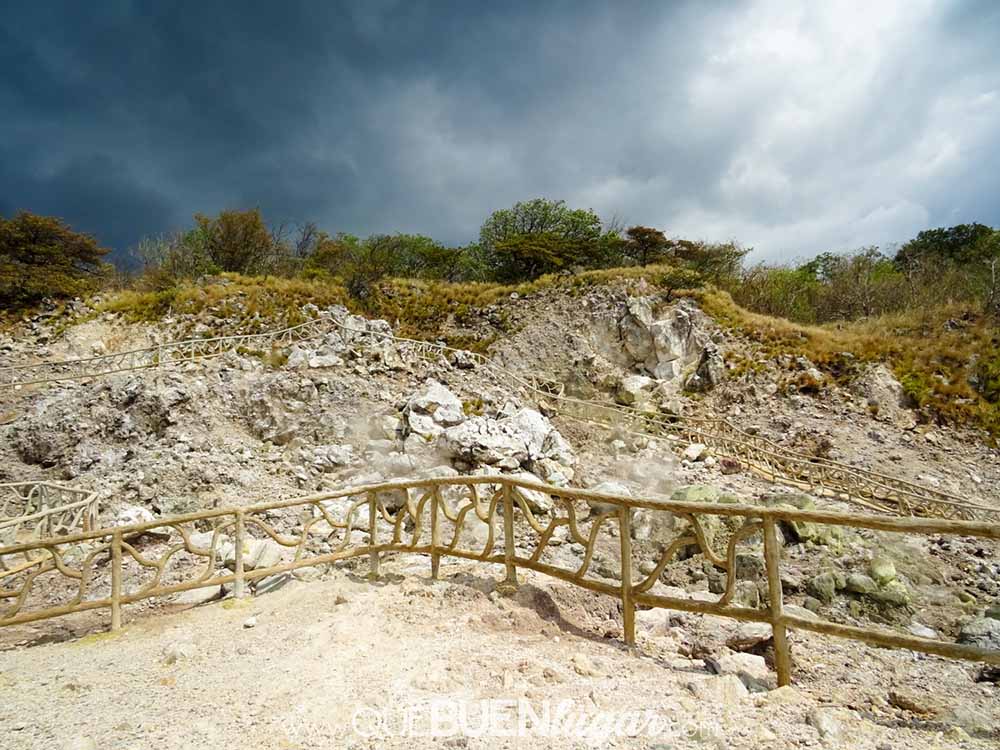 You will find the marvelous center of Las Hornillas on the slopes of the Miravalles Volcano. It is a wonderful familiar project where you can explore through the beautiful natural phenomenon of Guanacaste.
A Costa Rica airport transfer with Guanacaste Viajes will complete the greatness of this experience.
It's a breathtaking touristic option where you will encounter, among other things, two waterfalls, hanging bridges, an active crater, bubbly mud holes, a volcanic sauna, mud baths and, of course, the main attraction: the amazing hot springs.
Las Hornillas is located 400 m south from Guanacaste, 2 km from the Geometric Plantation Miravalles. Our Costa Rica shuttle service will allow you to get there in the most pacific and rapid form.
Taking a Costa Rica adventure to the volcanic center of Las Hornillas will fill your life with happiness, so you can't miss it.
In order to fully enjoy this unique experience, we recommend that you wear comfortable clothes for walking, sunscreen, a cap, and that you take water, snacks, and a lot of energy with you so you can have the best time ever.
Once you get to this center by the Costa Rica shuttle we offer, you will never want to leave again. Our Costa Rica private drivers will take you to this place as quickly as possible.
When you arrive to Las Hornillas, it is most likely that you will be welcomed by the huge peacocks of this place, a rare and one of a kind animal that is worth appreciating, with feathers of impressive colors.
You will then arrive at the reception, where you can get a brief explanation of what to expect from the Costa Rica adventure tour that you're about to experience.
Near the area, you'll find a top-notch restaurant where you can order a delicious Costa Rican breakfast that consists mainly of eggs, cheese, bread and coffee.
There is no need to worry out about how to arrive to this center. Guanacaste Viajes will help you schedule a Liberia airport transportation to Las Hornillas.
What to expect from Las Hornillas?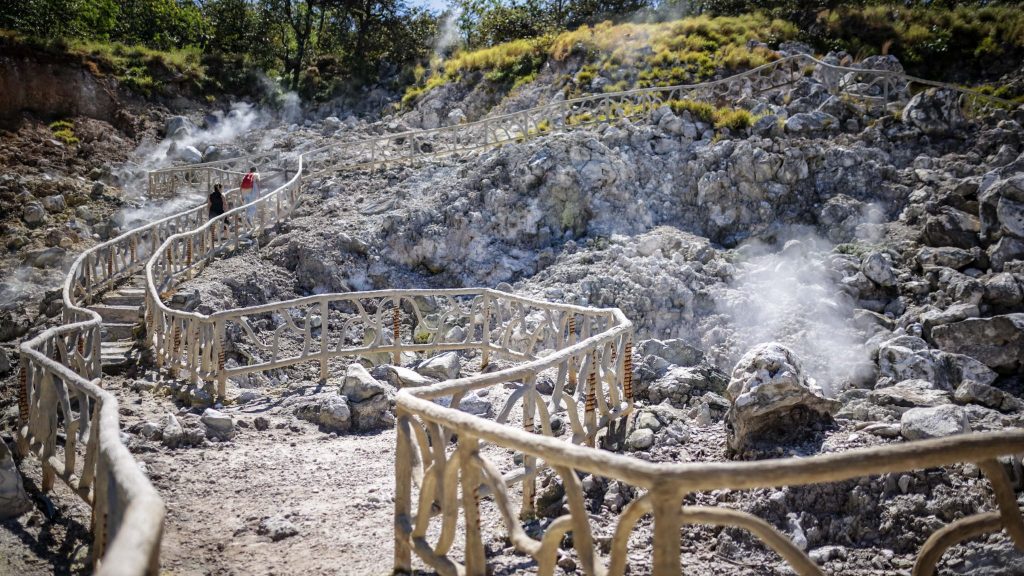 To start your Costa Rica adventure tour, you must go through a green forest through pathways and hanging bridges, from which you can admire the rivers that flow below until they merge into a wonderful waterfall.
Almost every pathway takes you to a hanging bridge, so those of you who are scared of heights might want to enjoy the natural beauty of Las Hornillas from the reception.
Although, we must admit, the views that you get of the forest from the hanging bridges is absolutely stunning, like no other landscape you will ever witness.
For those who are interested in the nature of Guanacaste, particularly in regards to waterfalls, this Costa Rica tour is something you must be a part of.
All the bridges take you to bigger and bigger waterfalls, until you finally arrive to a little rock formation that creates a cave, just behind the water spring. You can swim for many hours while you relax with the calming sound of nature.
After you fully enjoy the waterfalls, it is time to visit the volcanic craters, where you will evidence the bubbly mud pathways and the unique fumaroles. Hiring a Costa Rica private driver to Las Hornillas is the best choice you could make.
Plus, you can go to a wonderful sauna that will allow you to open your pores. Then, you may take a mud bath, spreading mud all over your body. Volcanic mud has rejuvenating properties, so it's a very healthy experience.
After you shower to remove the mud from your body, you can go directly to the thermic waters or hot springs, so you can finalize this experience in the most relaxing way possible.
Don't hesitate on scheduling a Costa Rica airport transfer to experience the Costa Rica adventure tour that is visiting Las Hornillas.