Only thinking about holiday planification can trigger stress and anxiety. There are many private tours Costa Rica has in stores, which is why it's the perfect country for vacationing. Luckily for you, we got the best Costa Rica shuttle service.
Our Costa Rica airport transfer company takes control of every single aspect related to Costa Rica transportation. This means one less thing to worry about.
Since Guanacaste Viajes cares about the ultimate Costa Rican experience for tourist from all around the world, we don't just provide you the Costa Rica shuttle. We have information about the best adventure tours Costa Rica offers.
This nature paradise of a country has a specific Costa Rica adventure to satisfy each taste, need and budget. You don't got to spend a lot of money to live the Costa Rica adventure tour of your dreams.
On the other hand, there is also no need to waste money on a car for lease with the high quality private transportation services that Guanacaste Viajes brings.
Just seek on this web site and you'll confirm the professionalism of each Costa Rica private driver that is part of the Guanacaste Viajes crew. You will be set for the Costa Rica shuttle service of your life, so you get anywhere quickly and safely.
Tourists who have chosen our Costa Rica airport shuttle options as their Costa Rica transportation method have described our services as comfortable and immediate.
Experience the adventure tours Costa Rica has for you in the best way possible with our excellent private transportation services from the Liberia Costa Rica airport to any place you want to visit in the province of Guanacaste.
Among popular options in Costa Rica adventure we got a Costa Rica shuttle service to Tenorio Volcano National Park and Rio Celeste Waterfall Costa Rica center. You choose the Costa Rica adventure tour and we allow it to happen.
Is Guanacaste Viajes trustworthy? The truth of this Costa Rica shuttle service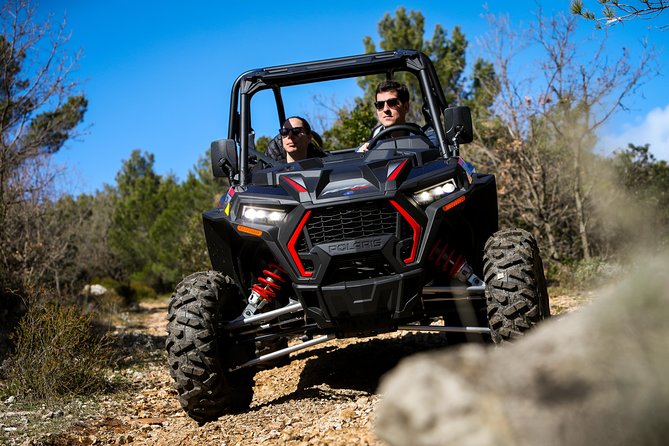 No other Costa Rica shuttle service provider in Guanacaste guarantees an adequate arrival to your destination like Guanacaste Viajes. We prepare every detail so you can enjoy the most calm Costa Rica airport transfer of your life.
Our main goal is to make tourists forget about the Costa Rica transportation. Leave it in our hands and you will be taken from the Liberia Costa Rica airport to any touristic center you are looking forward to in your adventure tours Costa Rica list.
The Costa Rica shuttle service of Guanacaste Viajes & Tours balances economy and quality in a way that no other private transportation services company does.
Take your time in choosing the Costa Rica adventure that is right for you, and just click on Book Now to guarantee that the Costa Rica private driver is in the exact place and time you need them to be.
There is no better way of starting brand new than with a Costa Rica adventure tour, which is why vacationing in the country is a brilliant idea you must turn to reality. We got all the tools you need to be happy with superb Costa Rica airport shuttle.
One of the most unforgettable options in private tours Costa Rica provides are the adrenaline-filled Buggy Tours in Guanacaste. These wild amusing adventure tours Costa Rica has are stops you can't miss during your say in the area.
The Costa Rica shuttle service of Guanacaste Viajes & Tours permits your safe arrival to this Costa Rica adventure. Just so you are ready for this Costa Rica adventure tour, we will tell you all the details you must know of Buggy Tours.
Benefits of going Buggy Touring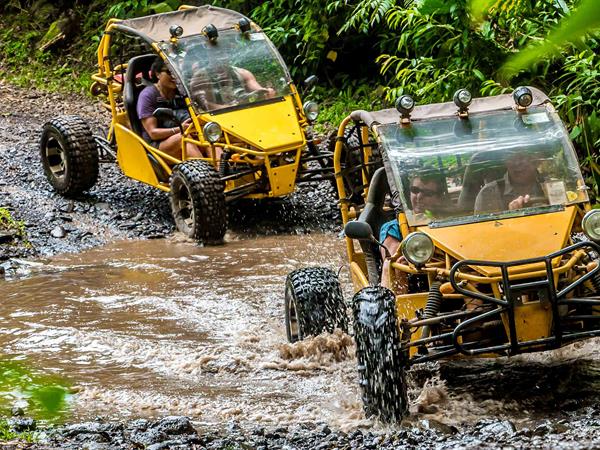 Taking a Costa Rica shuttle service to the Buggy Tours options that Guanacaste Viajes provides is a one of a kind Costa Rica adventure you won't be able to experience anywhere else, so you must take advantage of your holiday to do it.
It is one of the most preferred private tours Costa Rica's province of Guanacaste has waiting for you. It is the best idea to spend a good time with family or friends, and the Costa Rica airport transfer of our company allows you to get there safely.
This experience is particularly recommended to those who love to go into blood pumping types of Costa Rice adventure tour, with a 5-seater transport that will allow you to witness the beauty of the Guanacaste nature closer than ever.
Once you arrive with our Costa Rica airport transportation, you will be taken in a four-wheeler through mind blowing mountain pathways and secret locations that are not explorable in any other form.
This is what makes this Costa Rica adventure a unique travel that our Costa Rica shuttle service takes you to.
You have 2 options in this Costa Rica adventure tour. There are 2-hour-tours, aimed for the youngest and eldest members of the family; and you'll also find a 4-hour-tour for those who want to be part of the full natural experience.
These Buggy Private Tours Costa Rica offers pass by the most stunning beaches of the area of Guanacaste. You will even get a peak of the Costa Rican culture through forests and small towns in the province.
Although these buggy tours allow you to be the driver, you will always be accompanied by a professional guide, making these adventure tours Costa Rica provides 100 % safe. It's an incredible opportunity that you can't miss.
Accessibility and things to consider before going for a Buggy Tour
The Costa Rica airport transportation company of Guanacaste Viajes & Tours has a Costa Rica shuttle service from any lodgment to these buggy tours, including the hotels of Occidental Papagayo, Villas Sol Beach, Hermosa and Coco Beach.
For this Costa Rica adventure tour, it is fundamental to bring comfortable clothing and sun glasses to avoid being sunburnt. Furthermore, a repellent for mosquitoes will be handy during this experience.
It is important to mention that photos can be taken in these Buggy Private Tours Costa Rica has for you. Plus, the driver of the buggy tour has to be older than 16 years of age.