Winter has come to an end in the North and some regions are actually very hot already; it is time for a Costa Rica Adventure Tour. In Costa Rica, however, the dry season has come to an end, but this does not mean endless heavy showers; this means that, at least in Guanacaste Province, the good weather continues but there are frequent showers. These rains, nevertheless, will not be a problem.
Costa Rica has two distinguishable seasons, a dry season and a rainy or "green season". The dry season has come to an end, and now rains are becoming frequent and heavier; however, if you have a trip booked for these days, you will soon find out that this won't affect you. For starters, the rains do not last throughout the whole day, and they actually be predicted at some extent.
There are raining patterns throughout the country, and it so happens that in Guanacaste Province, rains occur in the afternoons. Guanacaste is a Northwestern province and it is very popular for its private tours Costa Rica. During the rainy season, there might be rains, but the colors of the landscapes will impress you; the forests seem more lush which account for the name the season receives: "green season".
There is one main reason why you won't have to worry about a little rain in Costa Rica: you will definitely spend lots of time getting wet anyways. This will have nothing to do with rain; in fact, many of the most entertaining activities in this country are water tours. Guanacaste Province borders with the Pacific Ocean by the West; in addition, it has numerous rivers, hot springs, waterfalls, etc.
For this reason, you can go surfing, kayaking, rafting, snorkeling, scuba diving, and more; furthermore, one you have gone on these incredible adventures, you will forget about a little rain. In addition, given that rains take place at a certain time, guides usually take the precaution of planning the activities; they consider the time so that they avoid the moment when it is more likely that rains will fall.
Costa Rica transportation is very efficient; going on a Costa Rica adventure tour, you will not have to worry about it. You might be worrying about safety because of the weather. On the one hand, it is safe to say that usually, roads are in good shape; repairs usually take place during the dry season, so by this time, rains still have not made much damage. This is a great advantage to ensure safety.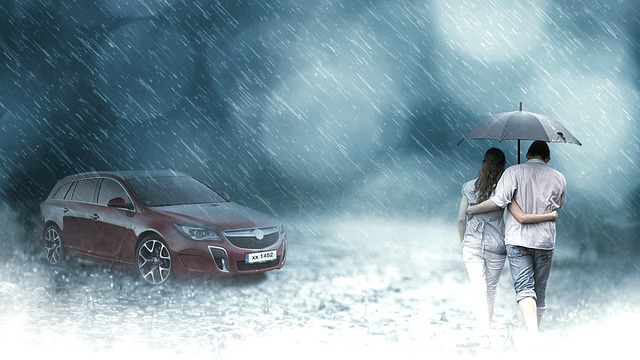 Nevertheless, if you are worried, you can remember that there is the option of hiring a Costa Rica private driver; this way you can forget about the stress of driving in a foreign country. In addition, it is also a way to make the best of time as you won't get lost or have to worry about that. There are other types of private transportation services with which you can also relax and leave all in hands of a local driver.
If you are worried about Costa Rica transportation because of the number of people you might find; there are no worries. Indeed, there will be more people on the streets; this transitional time coincides with the celebration of Holy Week. However, this should not be considered a disadvantage; there will be more fun, celebrations, parades, and Ticos spreading their good vibes.
There are incredible tours available in Costa Rica, great services for tourists, and comforts that meet international standards; in addition, during this time, you will get to interact with Ticos more. As most of them go off to enjoy their holidays, the interactions of tourists and locals results in a great atmosphere; you will definitely be enticed to return to Costa Rica.
As previously mentioned, if you are visiting Costa Rica during the rainy season, most tours are not affected; however, there are some difficulties for some adventures. For instance, it is important to remember that in the areas with wetlands, the level of the water rises; this happens because of the rains, and in result, some of the trails temporarily disappear.
Therefore, if you are planning on going on mountain bike rides or on hikes near wetlands, you'll want to check. In addition, some small creeks that pass by traveling roads also get bigger; therefore, Costa Rica transportation must be well planned in this regard. The ride itself to many of the destinations seem like you are already on a Costa Rica adventure tour; the whole experience is usually an unforgettable adventure from beginning to end.
Thanks for read: "Hot Weather is Coming in the North: It Is the Best Time for a Costa Rica Adventure Tour". Share or Comment this post.
Also try: Private Tours Costa Rica in Holy Week: Arenal Volcano National Park
Summary
Reviewer
Review Date
Reviewed Item
Hot Weather is Coming in the North: It Is the Best Time for a Costa Rica Adventure Tour
Author Rating