Are you a fan of nature dying to see the unique landscapes that Guanacaste's Palo Verde National Park has to offer? Don't worry, we got the Liberia airport transportation for you.
Guanacaste Viajes offer the best Costa Rica adventure tours, Liberia airport shuttle services and private transportation services you'll find in the country.
You don't want to miss a once in a lifetime opportunity of scheduling a Costa Rica transportationto this natural paradise and get lost within the beautiful climate and animal species to spend the best Costa Rica vacations.
Why visit this place?
Located by the shore of Tempisque River, going to the Palo Verde National Park is one of the best adventures in Costa Rica to appreciate the diversity of the area's fauna.
Being a remote sanctuary with more than 45.000 hectares of land, here you'll find lagoons, mangroves, large extensions of grasslands and beautiful forests. Plus, Palo Verde protects one of the last dry forests that remain on Earth.
It's home to one of the most densely populated natural areas of Central America when it comes to migratory birds and aquatic species. This area is especially very important to migratory birds of the Mesoamerican Pacific.
Any bird observer should be interested in booking a Costa Rica shuttle to this park. During the rainy season, at least 250.000 birds reside here.
However, it's not the best time for a Costa Rica adventure in the park, because appreciating the wildlife that surrounds the place can be extremely hard with the rain.
On the other hand, the dry season, which lasts from January to April, allows a better visibility of the birds and other wild animals since there's little vegetation to block up the view.
Check your calendar and make sure you visit during the dry season using our Costa Rica transportation.
Tropical Dry Forest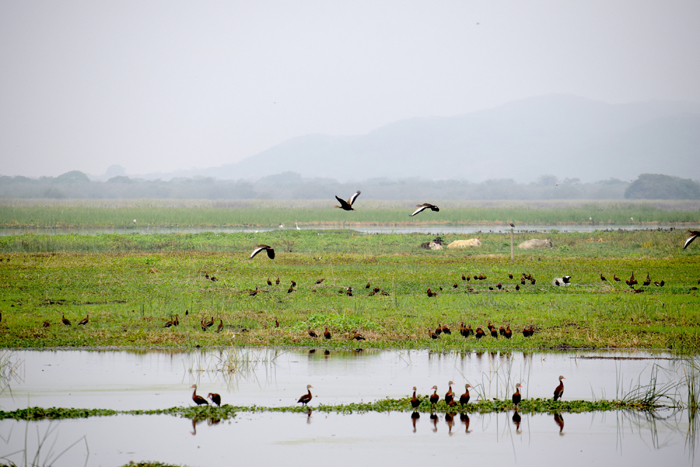 The forest that once extended by great part of the shore of Central America's Pacific Ocean now has a much smaller presence.
During the latest centuries, it has been destroyed by mankind, and Palo Verde is the shield to one of the last of its kind in the region.
This is why Guanacastes Viajes will help you book an airport transfer to this Costa Rican oasis.
This zone is considered a "dry forest" because, within the half of the year, there is little to zero rainfall. During this period, the trees and bushes of the area lose their leaves to conserve their water.
Once it starts raining again, around April, the flowers reappear with bright beautiful colors, and dozens of bird species begin to migrate towards the park.
Nevertheless, it doesn't matter at which time of the year you visit the park. It's almost certain that you'll appreciate various bird species such as the red macaw, the turquoise mot-mot, the green heron and many more.
During the dry season, a lot of these birds usually gather around the few water sources available. That's why exploring around the park's ponds or any other water formations can be a great idea to obtain a perfect view of the beautiful birds.
Besides a large number of bird species, Palo Verde National Park's visitors are also in for a fair share of animal life, including some of Costa Rica's most popular mammals such as howler and Capuchin monkeys.
You can't miss this unique forest by hiring a driver in Costa Rica with Guanacaste Viajes.
Unique ways of enjoying the Park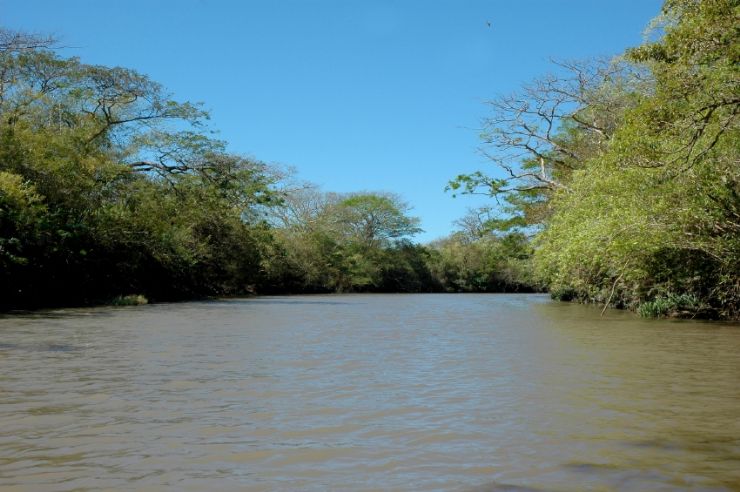 There are many ways of exploring the wonders of the Palo Verde National Park, but two of them stand out the most according to the place's visitors:
Pedaling through the place
One of the best forms of observing the impressive wildlife of this national park is by riding on a bike. Once you arrive through our Liberia airport shuttle service, be sure to rent a bicycle here.
You can rent a mountain bicycle in the Tropical Studies Organization Station so that you can even explore the hidden areas of this place. However, due to the changing landscape and the swamps, it's important to be careful in some of the trip's paths and roads.
Sailing to Tempisque River
Another unique way of exploring the National Park of Palo Verde is by hiring a boat in Puerto Humo's pier, located near River Tempisque's Nicoya.
You may also book a Costa Rica adventure tour to Pajaros Island so you can take a closer look at the area's beautiful birds.
How to arrive to Palo Verde National Park
You can get to this gorgeous touristic attraction with or without a vehicle. Travelers that have access to a car must leave San Jose's commercial center and take the Interamerican north highway in direction to Bagaces.
From there, it will only take you 28 kilometers through a path of stones and fields of sugar canes and rice to arrive. After you pass the entrance, continue another 8 kilometers until you get to the biological station.
Visitors can also take a bus from Nicoya to Rosario, making a scale in Puerto Humo to arrive at the national park. What are you waiting for? Book now a Costa Rica airport transfer and private transportation services to wherever you want to go to the lovely province of Guanacaste.
Dare to live the best experience of your life in the Palo Verde National Park through Guanacaste Viajes' Costa Rica adventure tours.