Guanacaste Viajes offers the best private transportation services and Costa Rica adventures from the Liberia airport to the best hotels in the beautiful province.
When the sun goes down, the beauty of Guanacaste brings unique moments that will make you enjoy a nice afternoon and fill your phone's memory with a lot of photographs of nature, from the city of Liberia to Tamarindo, Costa Rica.
However, the real beauty of this province is in its history, and you'll find archeological proof of the Costa Rican culture all around the place. You can schedule a quick Liberia airport shuttle service to get to these magnificent places.
There are a lot of historical places that stand out about in the lovely area, so in order to explore Costa Rica through our airport transfer services, it's important to know all about them before scheduling a Costa Rica shuttle.
In this article, we bring you all the information you need about one of the most relevant historical sites in the whole country of Costa Rica: La Casona Museum.
1) The natural preservation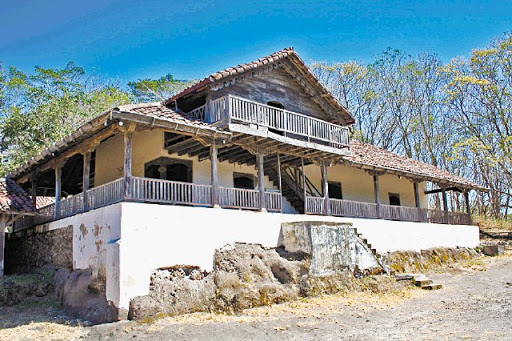 There's a place in Guanacaste, near the Liberia airport, where the cultural and social relevance of Costa Rican history come alive.
It's made of spacious rooms that will allow you to know the most relevant events and facts of the history related to the Santa Rosa Estate. A Costa Rica airport transfer to this museum will guarantee a very educational experience.
You can plan a trip to this unique historical place in the quickest and safest way by booking a Liberia airport transportation with Guanacaste Viajes and Tours.
The most outstanding exhibition room is based on the Conservation Area of Guanacaste. It will teach you everything you need to know of what has been done and what is being done to preserve the Costa Rican nature.
You definitely don't want to miss this very important touristic place that Guanacaste Viajes and Tours recommends for you.
Every single room of La Casona Historic Museum has visual material to guide you through this adventure tour in Costa Rica. You can visit these informative exhibitions through the Costa Rica adventure tours we provide.
It's a cultural and historic center that was recently reopened along with a new exhibition that displays the social legacy of the country and its impact in this Guanacaste region.
You can get to any accommodation you want near the place by booking a Costa Rica airport transportation now.
2) Historic exhibitions that celebrate a historic place
The Historic Museum of La Casona was the setting for the Battle of Santa Rosa on March 20th, 1856, a fundamental date on Costa Rican history. It also honors all the work that was done for centuries in the Santa Rosa estate.
Don't miss the opportunity of traveling to this lovely historical marvel through the Liberia airport shuttle service that Guanacaste Viajes provides for you.
While organizing the planification for your Costa Rica vacations, make sure you include this historical place in your list.
Santa Rosa was one of the biggest and oldest estates in the country. The locals claim that it has existed at least from 1663. Since that year until the mid-20th century, it has been a place of agricultural and livestock activities.
If you're planning to include La Casona Museum in your Costa Rica adventure, you should also know that there are other services offered near this area.
Nowadays, La Casona welcomes local and foreign tourists during their Costa Rica vacations every single day.
In case you want to take a Costa Rica shuttle service to this museum, make sure to book the services of Guanacaste Viajes and Tours.
The place is surrounded by touristic services such as free parking, a restaurant that serves the most delicious Costa Rican and international food and guided Costa Rica adventure tours that will tell you more about the historical place.
Be sure to schedule a Costa Rica airport transfer with the best Liberia airport shuttle services that Guanacaste Viajes and Tours offers to you.
3) Objects over 100 years old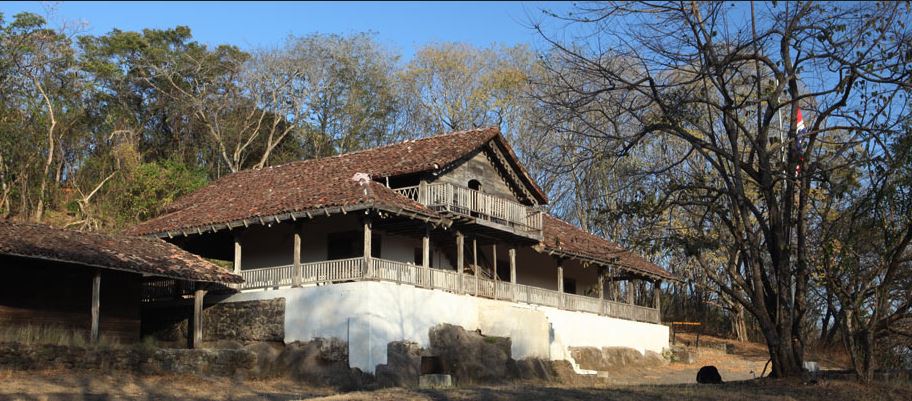 This museum takes its visitors through a journey of more than a hundred years of history and its pioneers in the region.
We'll help you schedule an efficient and quick Costa Rica shuttle from Liberia airport to La Casona Museum so that transportation becomes one less problem.
This exposition reflects the history of Guanacaste through drawings, texts, and other ancient objects.
Now that you know everything you need about La Casona Museum and its historical relevance; you have to be a witness to this wonderful location in Costa Rica during your vacations.
It's really easy, all you got to do is schedule a Costa Rica airport transfer that will take you to wherever you're planning to go.
You can leave the rest to Guanacaste Viajes, the most trustworthy and safe Costa Rica adventure tours services company.
Summary
Reviewer
Review Date
Reviewed Item
Top 3 things you can't miss in your Costa Rica adventure to La Casona Museum
Author Rating