The province of Guanacaste is a beautiful place to admire nature, and Guanacaste Viajes provides the best private transportation services to take all the Costa Rica transportation problems off your shoulders in this Costa Rica adventure tour.
In our web site, you will find every single relevant touristic place that you can't miss during your Costa Rica adventure in Guanacaste, including many Costa Rica shuttle service options you can choose to arrive safely.
Our main goal is to make sure to provide you with the Costa Rica airport transfer that you need from the Liberia Costa Rica airport to many touristic attractions, such as the Tenorio Volcano National Park or the Rio Celeste Waterfall Costa Rica has.
We want to make sure that you leave all of your stress at home so you can get a marvelous Costa Rica adventure holiday that will fill your body and mind with peace and tranquility.
Guanacaste has gained its notoriety in an international scale due to many reasons, one of them being its amazing climate. The weather is perfect for enjoying long days at the beach, mixing head and windiness in a flawless balanced way.
Scheduling one of the adventure tours Costa Rica has in stores with our highly experienced Costa Rica private drivers is a certificate of having a good time near the area of the Liberia Costa Rica airport.
Even though it is true that there are many beach options available for Costa Rica transportation that Guanacaste Viajes provides, there certainly is one special place that tourists prefer in this provice: the Brasilito Beach.
We are going to inform you about everything that you have to know about this beautiful Costa Rica adventure tour so that when you arrive using our Costa Rica shuttle, you know exactly what to do.
Brasilito Beach – Why should I visit?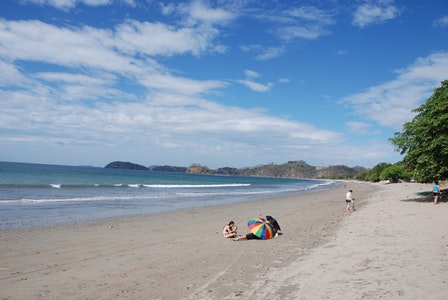 Enjoy the truest side of the Costa Rican culture through a Costa Rica airport transportation to Brasilito Beach in the area of Guanacaste, where tourists and locals come to escape the city, especially on the weekends.
If you want to arrive to Brasilito in a proper way, then your best choice is to book a Costa Rica shuttle service by the hands of the best private transportation services company of the province, Guanacaste Viajes and Tours.
Brasilito is actually a small but picturesque town full of fishing activities, including a 2 km extension of its beach and many hotels and lodgments available, to which you can get to as fast as possible thanks to the Costa Rica transportation we have.
However, what stands out about the area of Brasilito Beach is the abundance of natural elements that is not seen in the surroundings of the Liberia Costa Rica airport. This place has maintained its rural characteristics through the years.
Tourists love to hire Costa Rica airport shuttles to experience one of the best Costa Rica adventure tours of the country in this beach.
The private tours Costa Rica offers to Brasilito allows tourists to relax, rest and have fun with friends, families and loved ones. The sunny climate and the natural beauty of Brasilito resembles the true Costa Rican form.
If you are looking for the best Costa Rica airport transportation options then your search is over. The private transportation services that Guanacaste Viajes and Tours bring will make your Costa Rica adventure tour a complete experience.
Things to do in Brasilito
Due to its cultural status as a local reunion spot, the Brasilito Beach is noted for its football field located in the middle of the town, in which locals play the national sport. Witnessing this event is a Costa Rica adventure that you must be a part of.
Tourists are welcomed to join in playing football. For all the sports admirers, you got to hire a Costa Rica private driver to take a Costa Rica shuttle from the Liberia Costa Rica airport to Brasilito so you can enjoy true football, Guanacaste style.
In fact, all visitors who are up for a Costa Rica adventure are well received in participating in activities and experiences that mark this little town with its cultural stamp.
Even though this Costa Rica adventure tour gives tourists a feel of coziness through its colloquiality, you can expect to encounter a variety of stores and public services around Brasilito Beach.
Brasilito is one of the three beaches that are known as the Golden Coast Beaches of Costa Rica.
The other two are the neighboring beaches of Flamingo and Conchal. You can get to this trio of Guanacaste beaches through our Costa Rica shuttle.
Located in the northeast coast of the province, visiting the Golden Coast Beaches is said to be the most beautiful Costa Rica adventure tour in Guanacaste according to many tourists.
Ideal weather for a great time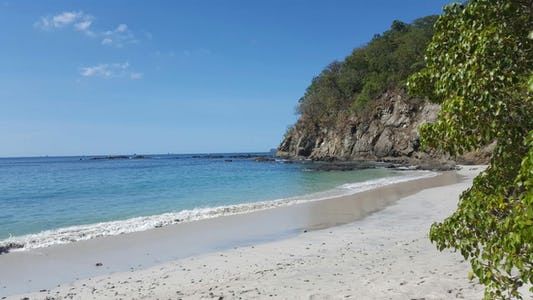 In case you are still not convinced that a Costa Rica adventure tour to Brasilito Beach is the best choice for Costa Rica transportation near the area of the Guanacaste Costa Rica airport, there is a specific aspect you don't want to miss.
Braislito Beach is well known for its magnificent weather that lasts for the whole year. Even though rains are seen by the sands of this touristic center now and then, the sun is the protagonist of this area, keeping a perfect water temperature.
Swimming, diving and simply enjoying the beach at any time are typical Brasilito activities that you will get to experience when you book a Costa Rica airport transfer with the private transportation services of Guanacaste Viajes.
Plus, if you ever get tired of the beach, which we highly doubt, there are many other Costa Rica adventures to explore around the area.
By scheduling a Costa Rica shuttle service to Brasilito Beach, you are signing up for horse riding, diving in groups, snorkel activities, motorcycle races and much more.
Make sure to plan a Costa Rica adventure tour to the beach of Brasilito through the Costa Rica transportation options that Guanacaste Viajes and Tours, the best company for private transportation services in the province, has for you.
Summary
Reviewer
Review Date
Reviewed Item
Costa Rica adventure tour to Brasilito Beach, the best place to runaway
Author Rating