There is no better place for nature lovers than the beautiful country of Costa Rica, but Costa Rica transportation is always an issue for tourists that are traveling from every country around the globe. Don't worry though, we are here to help you.
You don't have to fill your head with stressful thoughts while you are planning your Costa Rica adventure. Guanacaste Viajes and Tours has the best airport transfers Costa Rica can offer. Keep reading to find out more about what we have in stores.
The truth is that any destination that you choose to your Costa Rica airport shuttle will get you to a breathtaking paradise in this natural oasis of a country. Not for nothing a Costa Rica adventure is one of the most demanded vacations ever.
We are sure you would like to visit every corner of this country during your stay here. However, there is a Costa Rica transportation package that you can select for getting to 2 places for the price of 1: Monteverde and Guanacaste.
This is one of our clients' favorite private tours Costa Rica provides, because it allows you to visit to different natural centers and admire the beauty in each one. You will get there with ease thanks to our quick Costa Rica shuttle service.
You will be guided by our Costa Rica private driver, making sure you get to your destination as safe and fast as possible. That's why our private transportation services are the best in order to experience a peaceful Costa Rica adventure.
Since we know you might already be very anxious with all the planning for your Costa Rica adventure, we want to make it easier for you.
That's why, on this publication, we will guide you through the double destination Costa Rica airport transportation to Monteverde and Guanacaste.
Is this double destination package really worth it?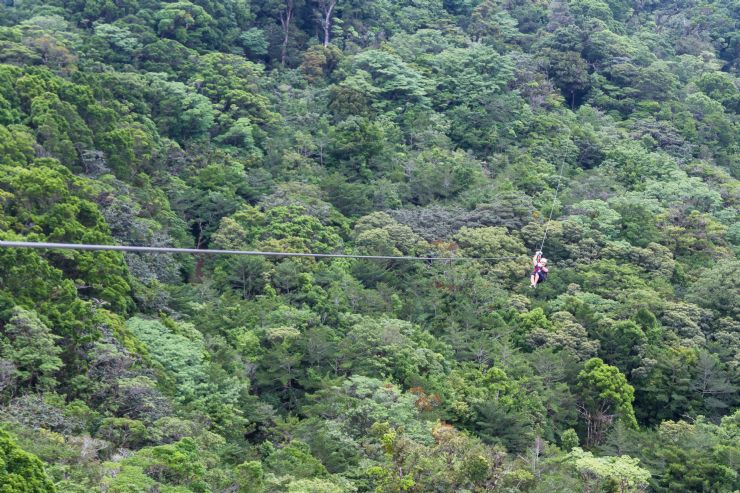 Both Monteverde and Guanacaste are amazing Costa Rica adventure options to admire nature in a way you've never done before. That's why tourists prefer to book this Costa Rica shuttle with our amazing private transportation services.
In case this is the first time you are using our Costa Rica transportation company, we understand that you might feel doubtful and unsure if this is the right choice for your Costa Rica airport transfer.
The professionalism that each and every Costa Rica private driver of Guanacaste Viajes and Tours exhibits is one of a kind.
We don't want you just to know how great our Costa Rica transportation is. We want you to experience it for yourself.
You already must be spending a lot of money in other areas of your trip, and we are not looking for you to spend a lot more. Since we care about your satisfaction, we have a super Costa Rica shuttle service for low prices.
Don't get it twisted. Even though the prices are very accessible, it's still a high quality Costa Rica airport shuttle from the Liberia Costa Rica airport to any area you want to visit in this country.
You will feel 100 % comfortable with the Costa Rica transportation that our private transportation services guarantee, allowing you to explore the area of the Guanacaste Costa Rica airport.
On our website, you will find a lot of options in Costa Rica airport transportation destinations that this country has waiting for you. All you got to do is select which Costa Rica adventure tour looks more attractive to you, and we will do the rest!
This double destination package will help you have a wonderful Costa Rica adventure tour and avoid spending a lot of money in it, so it's a magnific choice for your touristic activities once you get to the Liberia Costa Rica airport.
Costa Rica transportation: Things to do in Monteverde
Monteverde is one of the most singular adventure tours Costa Rica has for you. It is a very rare and amusing forest area with a wide variety in flora and fauna. You must take a Costa Rica shuttle to this place, and we're here to tell you why.
While experiencing this Costa Rica transportation to Monteverde's Forest Reserve, you will begin to notice the constant fog that looks like clouds.
It's a characteristic aspect of this Costa Rica adventure that you won't find anywhere else.
The mist is created thanks to the altitude of this natural reserve, located 1.600 above sea level. Taking our private transportation services from the area of the Liberia Costa Rica airport to this place is a must in your to-do list.
You can find a total of 8 different biological areas in this humidity-rich place. It is a natural oasis that you can't miss, and every Costa Rica private driver we have is prepared to take you on the Costa Rica adventure tour of your life.
Fauna
If you are fond of birdwatching activities, a Costa Rica shuttle to this area will let you witness more than 500 bird species. We advise that you take binoculars with you so you can enjoy every detail of these unique birds.
Birds are not the only animals that are abundant in this Costa Rica adventure to Monteverde. You will also encounter pumas, monkeys and jaguars that are in danger of extinction.
You'll even observe the iconic red-eyed frog that has become a symbol of the Costa Rican culture, all by taking the Costa Rica airport transfer we provide.
Tourists that have visited Monteverde with the private transportation services of Guanacaste Viajes and Tours have even claimed to witness the very strange golden frog, known for living only in this forest area.
Flora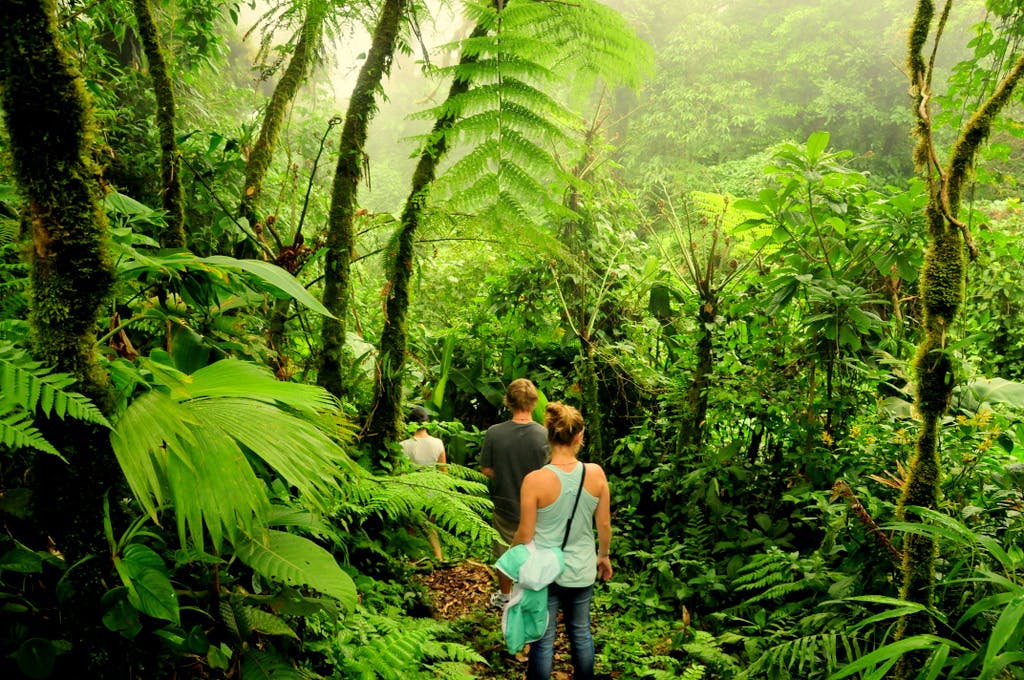 As abundant as the wild life, Monteverde is also home to more than 400 types of orchids and 200 species of ferns. If you are a plant lover, this is the perfect Costa Rica airport shuttle to choose.
This double destination package of the Costa Rica shuttle service that Guanacaste Viajes offers to both Monteverde and Guanacaste is completely worth it. You must be a part of this unique Costa Rica adventure that you won't experience anywhere else.
Summary
Reviewer
Review Date
Reviewed Item
Double destination Costa Rica transportation to Monteverde and Guanacaste
Author Rating