Nowadays, whenever anyone thinks of a tropical vacation they immediately think of a Costa Rica vacations. And why would they not? This Central American country is renowned for its tropical beaches, rainforests and friendliness.
Costa Rica vacations reached its popularity climax in 2016. As many as 1 million American and half a million European tourists came into the country that year. In 2016 Costa Rica had a population of around 5 million people.
Costa Rica's numerous tropical Caribbean and Pacific beaches, rainforests and volcanic mountain ranges offer a real sight. They also offer the opportunity to enjoy a wide variety of fun activities like hiking, mountain biking, scuba diving, zip lining, and more.
Costa Rica is an incredibly beautiful country all around. However, the Guanacaste Province, sitting along Costa Rica's Pacific coastline, has become the country's main tourist hub.
Guanacaste Viajes and tours are a great option for those going on a Costa Rica vacations. Guanacaste is the true embodiment of all that is Costa Rica.
The Guanacaste Province gives its name to the Cordillera de Guanacaste, home to several of Costa Rica's most famous volcanoes. It is also home to Costa Rica's "Gold Coast", the most incredible collection of the country's Pacific beaches.
This incredible Costa Rican province offers an amazing tropical experience. Guanacaste's numerous national parks also offer a great opportunity for spotting the country's local wildlife.
One of the best destinations for spotting the Costa Rican local wildlife is the Caño Negro National Wildlife Refuge. This wildlife refuge is considered by many to be the third most important wetland in the world.
The Caño Negro National Wildlife Refuge is must see destination when you come on a Costa Rica vacations. This important wildlife refuge is home to a number of the world's rarest plant and animal species.
A nature lover's paradise, Caño Negro serves as sanctuary for migrant and endangered fish, reptile, bird, and plant species. This is without a doubt one of the most ecologically diverse destinations in Costa Rica.
The Caño Negro National Wildlife Refuge is actually located in the Alajuela Province. However, it can be reached from Guanacaste.
The refuge is about a 2 and a half hour drive from the Liberia, Costa Rica airport. This makes it a very good option for watching local wildlife during your Guanacaste Viajes and tours.
If you truly want to enjoy this wildlife refuge's biodiversity, there is an amazing river boat safari you can take. On this boat tour, you will have a peaceful ride on a motorboat along Río Frío.
This wildlife refuge will give you the opportunity to catch a glimpse of the exotic Jabiru Stork. You will also get to see the rare Nicaraguan grackle, the emerald basilisk, the giant bear ant, jaguars, river turtles, and many more.
Being home to the Cordillera de Guanacaste, this province is ideal for a volcano tour during your Costa Rica vacations. Along the Cordillera de Guanacaste, you will find the Orosí, Miravalles, Rincón de la Vieja, Tenorio, and Arenal Volcanoes, among others.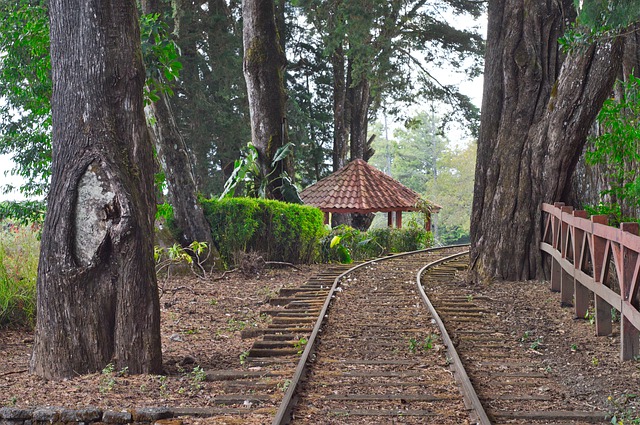 If you are in Guanacaste, you cannot lose the chance to visit the mighty Arenal Volcano. This incredible volcano is probably one of the very few ones in the world with an almost perfect cone shape.
There are many volcano adventure tours Costa Rica that offer to take you for a hike through the rainforests surrounding Arenal Volcano. The tour consists of an easy educational hike through the Danaus Eco-Center Reserve.
After a nice hike watching wildlife, you will go the Tabacon Grand Spa. Here, you will be able to enjoy the rest of your day in the thermal pools after a delicious lunch.
If you are looking for nice luxury Costa Rica vacations, then you will find the Westin Golf Resort & Spa in Playa Conchal. After all, you cannot go on a Costa Rica vacations and not stay by the beach.
This incredible luxury resort is located in Playa Conchal, right in the middle of the "Gold Coast". It takes only a one-hour drive to go from the Liberia airport to Westin Playa Conchal.
This beautiful all-inclusive resort is surrounded by breathtaking rainforests and blue ocean waters. The resort offers amazing accommodation for all its guests, starting from its elegant rooms to its luxurious spa and golf course.
Also try: Guanacaste Viajes and Tours: Best Lodging Options and Transportation service