Guanacaste Viajes and tours are the top options for tourists looking to have a Costa Rica vacations. This incredible Costa Rica province is the most visited one in the whole country.
This is no coincidence at all; Guanacaste is home to what is known in Costa Rica as the "Gold Coast". The Gold Coast is a large Pacific coastline stretching along the northern Guanacaste Province. Most of the tourism in Costa Rica center on the "Gold Coast".
Guanacaste Viajes and tours offer one of the best experiences for your Costa Rica vacations. However, there are several things you should keep in mind in order to make the best out of your Guanacaste Viajes and tours.
Some of these things include lodging options, important destinations, fun activities and where to find them and private Costa Rica transportation services. Only a well-informed tourist will make the best out of their Guanacaste Viajes and tours.
If you are looking for a luxurious stay during your Costa Rica adventure, staying in Guanacaste is your best choice. Because the Gold Coast is the main center of tourism and development in the country, it also offers some of the most luxurious lodging options.
Very close to Tamarindo, Costa Rica, in Hacienda Pinilla, you will find the JW Marriott Guanacaste Resort & Spa. This wonderful hotel offers an oasis of comfort and style close to the much renowned Playa Tamarindo, Costa Rica.
It takes only a one and a half hour drive to get from the JW Marriot Guanacaste to Liberia airport, making it very accessible. This hacienda-style hotel offers luxurious beddings and 24-hour room service. It also offers relaxing treatments at the hotel's spa.
Located on the edge of the beach of Matapalo you will find the luxurious Hotel Riu Palace Costa Rica. It only takes a one-hour drive to get from the Liberia airport to Riu Palace Costa Rica.
This incredible hotel has four swimming pools, one featuring a swim-up bar, Jacuzzi, gym, sauna and the wellness center "Renova Spa". It also offers table tennis, volleyball and tennis court, and windsurf, sailing and snorkeling equipment as well as kayaks.
The hotel offers incredible suites with either garden or ocean views. They are all equipped with the best amenities including sofas, hydro massage bathtub, Wi-Fi, satellite TV, air conditioning and minibar.
Laying along the "Gold Coast" you will find the amazing Las Baulas National Marine Park. This incredible national park is home to one of the most significant leatherback sea turtle nesting sites in the world.
This important national park encompasses 4 beaches, Playa Grande, Playa Langosta, Playa Ventanas and Playa Carbón. It protects around 445 hectares of mangrove, swamps, and coastline. This is a must-see during your Guanacaste Viajes and tours.
There are lots of things to do in this incredible national marine park during your Costa Rica vacations. You can swim, surf, snorkel or dive in any of its main beaches.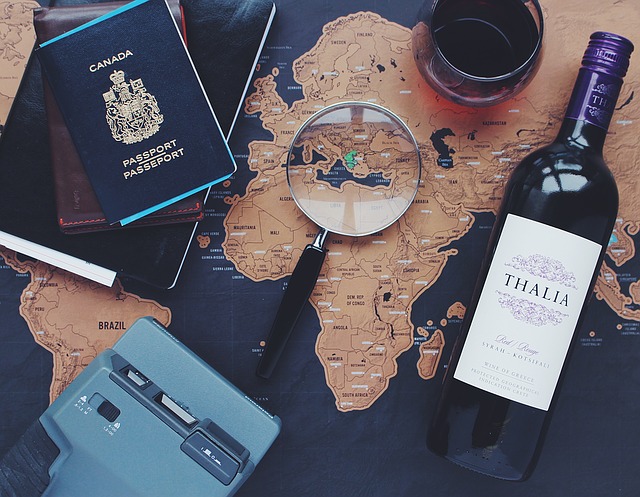 You can also take a horseback ride along the park and observe the park's scenic beauty. You can also take boat rides to the Isla Capitán and Isla Verde to enjoy its flora, fauna and panoramic views of the Pacific Ocean.
You can visit the Tenorio Volcano National Park. Reaching a 6,286 foot height, the Tenorio Volcano boasts an almost perfect cinder cone. Because of its height, it is home to various habitats.
At mid-elevation, mountain rainforest and cloud forest serve as sanctuary for several felines like the ocelot, jaguar and cougar. Other parts of the volcano feature virgin forests.
Although the Tenorio Volcano National Park is officially in the Alajuela Province, the Tenorio Volcano proper lays in Guanacaste. The Tenorio Volcano is located along the Cordillera de Guanacaste and the volcano lays on Guanacaste's side of the Cordillera.
There are plenty of options available, but in the end it always depends on your traveling needs. Private Costa Rica transportation services range from Liberia airport, Costa Rica transfers to private Costa Rica shuttle services and car rentals.
If you are traveling with a large party we recommend you hire some kind of Costa Rica shuttle services. This way your whole can comfortably travel across the country.
If, on the other hand, you are traveling with a small party you can always rent a car. Hiring a driver in Costa Rica is always a good idea if you are to rent a car. This way you can make sure you do not get lost during you Guanacaste Viajes and tours.
You must read: Things to Do and Lodging Options: Costa Rica Vacations
Summary
Reviewer
Review Date
Reviewed Item
How to Make the Best Out: Guanacaste Viajes and Tours
Author Rating