There are incredible options in private tours Costa Rica for a fabulous vacation. If you are planning a visit to Costa Rica and you're not sure where to go specifically, consider Guanacaste Province; in this province, you can witness incredible natural attractions of great importance to all mankind. In addition, you can do adventurous activities in the middle of an abundant biodiversity.
This river joins the Tenorio River and passes through tropical dry forest in its descent; it is actually a tributary of the Tempisque River. The river originates in the Tenorio Volcano and passes through beautiful forests attracting varied wildlife; it is a tourist attraction because of the fun activities you can do in it and its surroundings. Rafting is one example of this; in addition, the volcano and other nearby natural attractions make it popular.
Adventures in the Corobici River are perfect for family vacations. Perfect for all ages, you can go on an adventure tour in this beautiful river; floating down Corobici River will allow you to see an abundant and incredible fauna as you enjoy the descent. This river is a class I and II which makes it perfect for the whole family; floating down Corobici River is adventurous, but safe.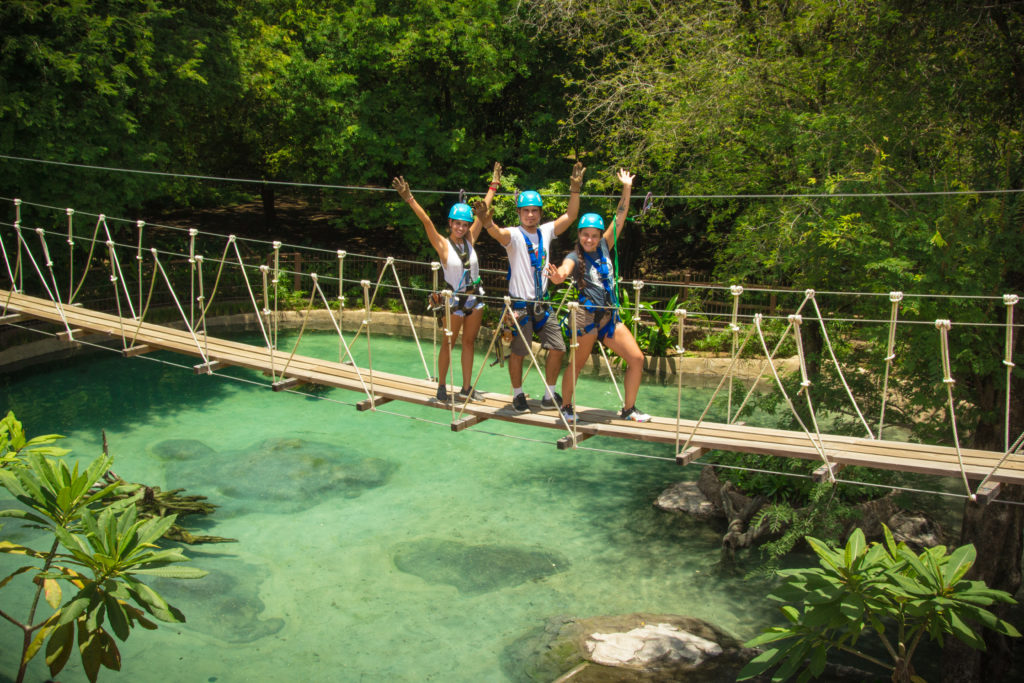 In a tour floating down this River, you will get to paddle, see the fauna and witness majestic waterfalls; there will also be a guide right there with you to lead the way and point out all the attractions of the area. These guides are well trained, and they are bilingual to facilitate communication; rafting and boat tours in general in Corobici River are unforgettable experiences.
In the water and approaching it, you might see a variety of animals; you might see white-faced and howler monkeys, otters, iguanas, coats, and more. In addition, bird lovers will have an incredible time; in fact, there are about 300 species of birds you can see, they mostly dwell in Palo Verde National Park. If you enjoy bird watching, in a more adventurous experience, you will be amazed with how many species you'll see.
Some of the bird species are roseate spoonbill, kingfisher, bare-throated tiger heron, boat-billed heron, wood stork and many more. In the incredible Corobici River, the private tours Costa Rica will allow you to have fun and feel the adrenaline as you can witness an abundant wildlife.
If you enjoy kayaking, rafting or simply sailing on a calm river watching the landscape, Costa Rica has several options. In addition to a Costa Rica adventure tour to Corobici Rover, you can go on an experience in Tenorio River, in Río Frío, Tempisque, and more. Corobici River, however, is a good option to consider if you seek a fun adventure that is safe for all the family.
Going on a Costa Rica adventure tour sailing down Corobici River is a popular choice for family vacations; this is because the waves form in this tributary are not as fast as to be dangerous or risky. Nevertheless, precautions are always taken and you go on these adventures with the biggest safety measures.
If you are concerned about your families transportation Costa Rica whether to tours or else; there are several options with private transportation services, which are the recommended ones. You can either hire a private driver or rent a vehicle to take you to your destinations in Costa Rica. Families transportation Costa Rica should be more than comfortable in a shuttle bus provided by these services.
Families might choose to rent a car or hire a driver to concern less about directions and the roads' difficulties; whatever the case is, as private transportation services guarantee air conditioned, personalized attention, and more importantly, comfort. If you are planning a visit to Corobici River, do not worry about Costa Rica transportation; just remember to hire private services in advance.
The river brings a lot to the forests it passes through; in addition, these surroundings are also more than memorable. The tributary originates in the amazing Tenorio Volcano National Park and it finally joins the Tempisque River leading to mangroves and more incredible landscapes. A sail on Corobici River is an adventure through endangered and marvelous dry forests and a variety of landscapes that will take your breath away.
Tours to Corobici River and similar tours will usually include a stop in a waterfall for a fresh bathe; plus, you usually make a stop to have a snack and refresh over drinks. Just as you can go rafting and boat sailing in Corobici River, there are other private tours Costa Rica; the other rivers are just as fascinating and have other amazing experiences available.
Thanks for read: "Private Tours Costa Rica: Corobici River and its Wonderful Surroundings". Share or comment this post.
You will love read: Private Tours Costa Rica: Volcanoes, Hot Springs and Private Transportation Services
Summary
Reviewer
Review Date
Reviewed Item
Private Tours Costa Rica: Corobici River and its Wonderful Surroundings
Author Rating